Party Report: Tokyo Demo Fest 2014 (Hugi Magazine #38)
2014/06/11
My party report of "Tokyo Demo Fest 2014" was released in Hugi#38!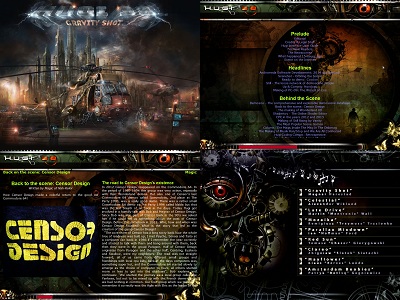 Image from Hugi
Hugi is one of the longest standing diskmag in demoscene (first edition was released in 1996) and every issue contains interesting article, interview, behind the scene stories… it's been well portrayed the scene situation and I have enjoyed reading them 😀
It's a purely demoscene-centered magazine; created by demosceners and distributed for demosceners, so I felt intimidated when they asked me to write (though it's such an honor!), but I hope this will help spread the idea that demoscene does exist in Japan as well. And I'm sorry demosceners, I promise I won't mess up your playground again…
Anyway, it's been done and up there 😀
Among many other fantastic articles, Hugi#38 is headlining current status of Navis from ASD (swoon), "Making Of" stories and screenshots from Cocoon (who won this year's Revision PC demo), Still (they're colorful these days), Panda Cube (Pandaaaa!) etc etc.
They have released announcement & preview demo too.
Hugi#38 can be downloaded from here. (it's free, and no registration required)
You may get warning when you open it, but don't worry and keep going.
(Update: They released online version.)
Party report of Tokyo Demo Fest is filed under [Party Reports] section. I wanted it to look like my scrapbook, but the layout I made didn't fit in (LOL) so it becomes like a snapshot album 😀 (sorry and thank you Magic)
For the past issues of Hugi, you can browse and download them from here, or you can check them on online version (#11-37).