Many things have changed. Looking back on May last year, we were still in the state of emergency and everyone was talking about vaccination. Now, almost all the restrictions have lifted and our border will be soon re-opened. Our government has started to discuss about the necessity of wearing masks, and soon (hopefully) we'll be able to walk outside maskfree (if it's open space, for starters). But I know most of us here will remain wearing them for a while… because it feels physically, mentally and socially safer that way (and it's also easier that way in terms of makeup).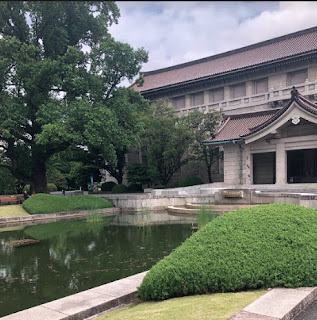 Now that domestic travel restrictions have lifted, I visited Tokyo National Museum. It was wonderful, you can follow Japanese arts and crafts chronologically there like an intensive course. 
Back in the spring of 2020, Italian writer Paolo Giordano wrote an essay about the ongoing pandemic situation, and the Japanese publisher shared its postface in Japanese on their web. He was listing the things he doesn't want to forget after the pandemic ("Il virus, il "dopo" e quello che non voglio scordare") and that has kept coming back to my mind during these years.
What I don't want to forget, obviously there are many. But I'll just share one thing here. Do you remember there were many livestream (usually long one) from home? That one taught me the power of editing.
One of the things I enjoyed the most in the museum was a map of texture. It has nothing to do with texture mapping (in case you're into CG) but it's an actual map of museum made with different textures. For lacquerware section you can feel slick and cold texture for example.